We've all done something for someone and later regret ever doing such for that person. If you have never done anything like that, you are not a good friend!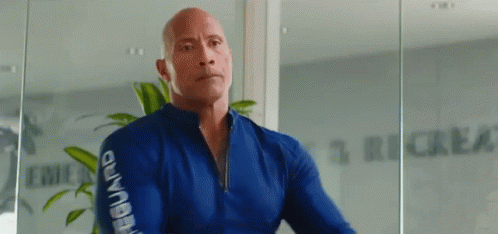 The question
What was your biggest "na me fokop" moment ?

— Dehkunle Of Africa? (@Dehkunle) April 22, 2020
This is savagery and sorcery
She blocked me with the data I bought for her

— Alhaji Blobz (@iamblobz_) April 22, 2020
Ha Ha Ha. Her eyes have clear
Hmmm, my friend was dating this dude I knew from way back, she was head over heels and I knew this dude was a player, warned this girl, she told the dude, dude gave me the warning of my life (my regret) . A month later they broke up, babe couldn't tell me ?

— Sassy~Girl (@MercyNanclin) April 22, 2020
YEH!!!!!!!!!
I told him I liked him
He took the chat's screenshot
Posted on his status "your girlfriends dey rush me"

— Iyawo J'COLE? ? (@_Stephanie3333) April 22, 2020
It must have been Ronaldo
PES game.
We were on a draw 1-1 and it was the last minute of added time. We gambled tho.
I could have just slide that idiot's striker and press O ?, but my mind said "Buffon will catch it".
4secs later… Goallll!! I lost my 2k.

Anyways, na me fokop ??

— Life Of TEEZI (@Teezi_Art) April 22, 2020
Aswr, girls are weird
Bought this girl valentine gift back in Secondary School. She rejected it saying she didn't ask me for anything. I shaa apologized for not asking for her permission before getting her a gift???

— Diliman the Daddy (@TheAfricanDavi2) April 22, 2020
It is disrespectful to ask for her age and also disrespectful to ask for your own money in the morning
I borrowed ds babe money so she could pay off her debt. She promised to pay bk when she gets paid which was the following week. I gave her 2wks grace. The 3rd week early mor mor, i started demanding for my money , she said it was disrespectful to ask for my money in the morning.

— ? (@Kolad3_) April 22, 2020
If he didn't stoop so low, he won't have gotten this insult
Was going back home from class, saw her, her palazo zip was worn out, tho I look around no girl to tell her, then I went close to her, said hello her reply was "I don't do low boys like you"
O kami lara, I jejely waka go home..

— Jhosuaaladire (@OmoArokoyoJnr) April 22, 2020
We all have that friend
I once opened my script during exams back in school for the next guy to help himself out. After baba finished with the answers he needed, he started covering his book as though I asked to copy from him.

— Obóng Phoenix?? (@ComradeAkpabs) April 22, 2020

DAMN!
I told her to delete my number from her phone then she replied with who is dis

— Tinomoney (@tinomoney16) April 22, 2020