The acting Chairman of the Economic and Financial Crimes Commission, Ibrahim Magu, has been arrested by the Department of State Services. As usual, Nigerians will always display their madness on twitter so we have filtered the most hilarious reactions and brought it here for you. Here are some of the funniest tweets.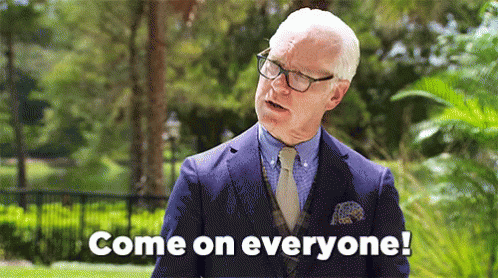 1. We all crave for a balanced life, don't we?
My own is that EFCC should post Magu on their page just like others with him holding the normal cardboard with his two hands. Make life balance small

— GEEZY (@g__eezy) July 6, 2020
2. The only person that can save Magu right now
The Only Lawyer than can save Magu from EFCC.

May I call him my lord?
My lord may I? pic.twitter.com/YQ9NqTIj6r

— Somto ? ?? (@SomtoSocial) July 6, 2020
3. Correction. It is a comedy series filled with unending drama
EFCC chairman Magu has been arrested by DSS for alleged money laundering,head of financial crimes agency being arrested for financial crime.
This country Na season film wey no funny

— Dehkunle Of Africa? ? (@Dehkunle) July 6, 2020
4. Prophet Marley
DSS arrests EFCC acting director Magu.

Nairamarley is never wrong.

Ole ni everybody!!!

— Victor Babatunde (@vhic_tore) July 6, 2020
5. Reason this matter first
The head of Nigeria's anti-corruption agency (EFCC), Ibrahim Magu, has been arrested on charges of corruption by the DSS.

The person in charge of fighting corruption is arrested by a security agency that has nothing to do with fighting corruption.

— Kelvin Odanz (@MrOdanz) July 6, 2020
6. Don't leave me!!!
Magu the Anti Corruption Boss getting arrested for Corruption i'n hearing. Magu getting arrested for doing Magu Magu? pic.twitter.com/3spil28xm4

— King Nonny ? (@Zaddy_nomso) July 6, 2020
7. The Irony
EFCC chairman Ibrahim Magu has been arrested by the DSS over alleged money laundering

Finally Bushmeat don catch the hunter ??

— Lamarr ❁ (@Kinglamarr___) July 6, 2020
8. Na here casala go burst!
What will happen to EFCC Chairman (Magu) when he gets to prison and mix with guys EFCC sent to prison??. Double kasala ? pic.twitter.com/3TiPWVwF0h

— M A C H A L A⚪ (@psalmcheque) July 6, 2020